Victims of the Fulani herdsmen attacks in Benue State have cried out against the killing of 18 persons through the poisoning of their community water sources.
Residents of Buruku, Logo and Kwande Logo Local Government Areas, who are mostly aged women and nursing mothers at the IDPs' camps in Anyiin and Moon communities, made the claim when the Senator representing the area, Barnabas Gemade, donated relief materials to the camps.
The Community Leade of Buruku , Mr Adzor Chamegh, told Channels Television that the communities had been deserted and abandoned by the residents for fear of herdsmen attacks.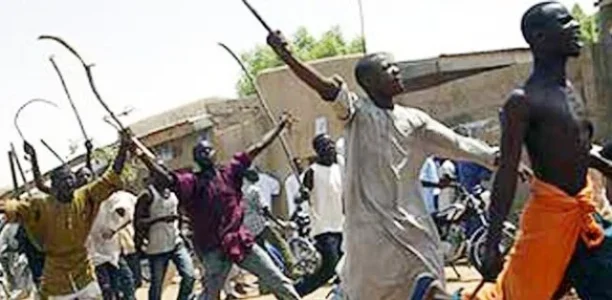 She lamented that while many of the nursing mothers grapple with difficult times to care for their little children, the aged IDPs suffer more from anxiety and health related crisis.
Reacting to the killing and poisoning of water sources, Senator Gemade said that Benue lawmakers at the National Assembly had made certain demands from the Federal Government.