Photo of President-elect, Adama Barrow, has already replaced that of Jammeh on the Gambia government website, accompanied with a notice announcing January 19, 2017 as the inauguration date.
According to reports from Banjul, which are yet to be independently confirmed, Jammeh agreed to step down in the interest of peace and stability of the Gambia, after a tense closed-door meeting with the visiting Mauritanian president.
The change of photo on the website, statehouse.gov.gm, was done referring to Barrow as President, even before he is inaugurated.
SEE PHOTO BELOW: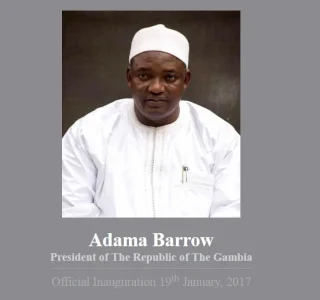 Last edited: