Gambia Sports commission is in a shock following the sudden death of Fatim Jawara. Jawara, goalkeeper to the country's women's national team, met her death while attempting to cross to Europe by boat from Libya where she is believed to have spent weeks in a secluded camp.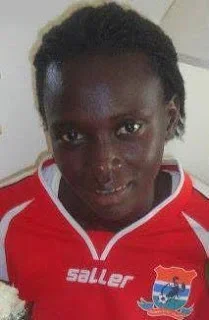 Fatim, said to be loved by former teammates, was part of the Gambian team that made history, putting the country's name on the map in the women's U-17 World Cup in Azerbaijan in 2012.
She was goalkeeper to erstwhile Women's First Division champions Red Scorpions and starred in Gambia's thrashing of a visiting Scottish side female side Glasgow Girls FC months ago.
Source: Gambia News through LIB