Ghana President, Nana Akufo-Addo has expressed grave concern about the accident which occurred at Kintampo waterfalls and killed at least 18 people on Sunday March 19, in the Brong Ahafo Region.
Nana Addo in a series of tweets consoled the families of the departed souls. He said he has "learnt with great sadness, the unfortunate incident that occurred at Kintampo Waterfalls yesterday."
18 persons have been confirmed dead by Chief Superintendent Desmond Owusu Boampong, Kintampo Police Divisional Commander.
The accident occurred on Sunday March 19 at about 4PM while tourists were still at the falls. A tree from the top of the waterfalls fell onto the sightseers who were swimming.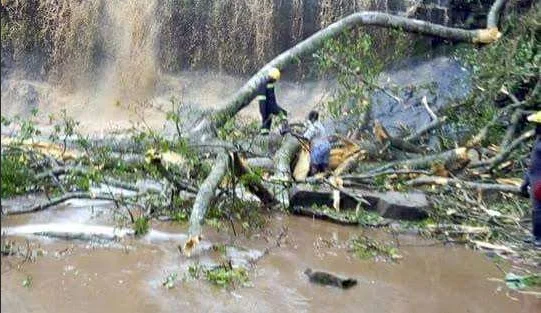 Officers from the Ghana Fire Service, the Police and Ambulance Service have arrived at the scene to rescue those who have been trapped in the water by the tree.
Those who have been rescued so far have been rushed to the Kintampo Hospital for treatment.
Nana Addo tweeted saying that "My deepest condolences to the families of all those affected by this unfortunate and tragic incident."