Former Political Adviser to President Goodluck Jonathan, Barr Aliyu Gulak, got endorsed by 226 Peoples Democratic Party, PDP, state delegates, as he declared for Adamawa State gubernatorial race.
Gulak, who declared his intention yesterday, said he was the only candidate with the wherewithal to unite the aspirations of the two great religions in the state and its diverse tribes.
Gulak, while address ing his campaign coordinators and PDP delegates from the 21 local council areas of the state said he had no doubts in his mind that the people will find their voice by electing their own governor.
Click here to read more
SOURCE: #NationalMirror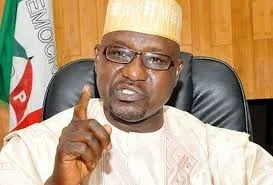 #Gulak #Adamawa #PDP