The Benue state chapter of the Christian Association of Nigeria (CAN), Benue state have filed a complaint at the National Human Rights Commission (NHRC) over alleged killings and wanton destruction of property by the Fulani herdsmen in Benue state.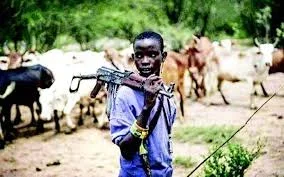 Receiving the complaint in Abuja the Executive Secretary of NHRC, Prof. Bem Angwe said "it is sad that these killings and destruction of property have continued over time and a lot of people have lost their lives as a result of these numerous attacks".
He promised that the Commission would carry out an impartial investigation into the matter and also ensure that justice prevails at the end of the day.
Source: Leadership
http://www.facebook.com/sharer.php?...ttack&t=CAN Petitions NHRC On Herdsmen Attack