Following the spate of alleged killings by herdsmen in parts of the country, the spiritual father of the Cherubim and Seraphim Movement Church worldwide, Most Reverend Samuel Abidoye, has called on the federal government to declare a state of emergency.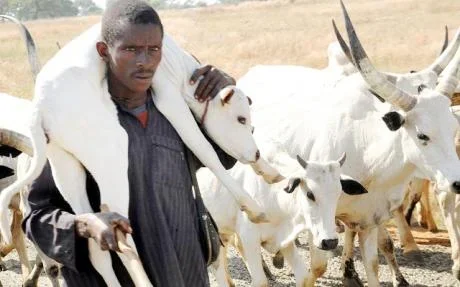 Speaking with newsmen in Orile Igbon yesterday, Abioye said the incessant attacks on farmers by herdsmen were assuming a frightening dimension.
The cleric called on security agencies to swing into action in order to calm frayed nerves in the affected areas.
He also traced increasing rate of kidnapping in the country to joblessness among the youths and urged President Muhammadu Buhari to put in place measures to curb the trend and initiate policies to create jobs for the unemployed.
"With few weeks to the first anniversary of the present administration, Nigerians have not felt the impact of the much-touted change mantra. There is poverty in the land. Nigerians have been groaning under epileptic power supply, fuel scarcity and harsh economic climate. There is urgent need for President Buhari to address the impact of hardship on Nigerians", he said.
Source: Leadership