The House of Representatives has accused President Muhammadu Buhari of violating the Nigerian constitution.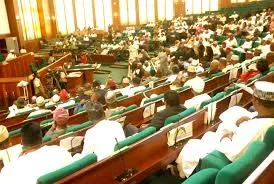 The lawmakers accused the President of illegally extending the tenure of a retired permanent secretary, Dr. Jamila Shu'ara for another year (till 2018). The House had summoned the HOS after discovering that the alleged extension of service, which was for one year, expired on February 17, 2017.
Dr. Shu'ara had retired from the civil service as permanent secretary in the ministry of education in 2016, having attained the mandatory age limit and year of service before an extension was granted her to remain in service.