The House of Representatives is set to grant Gambian President, Yahya Jammeh asylum in the Nigeria as part of efforts to broker peace and ensure smooth transition in that country.
The lower chamber will today debate a motion on granting asylum to Gambia leader after losing December election to opposition leader, Adama Barrow.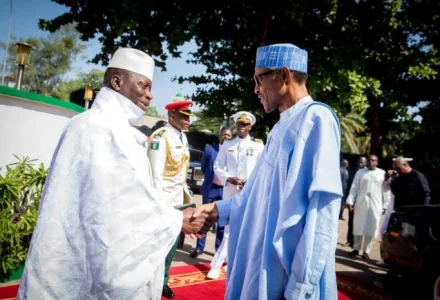 The motion sponsored by Rep Mohammed Sani Zorro (APC, Jigawa), came under matters of urgent national importance and was supposed to be taken yesterday, but was postponed.
Zorro introduced the motion as an urgent need to grant Yahya Jammeh a safe haven in Nigeria.
He said if such action could lead to Jammeh relinquishing power to the president-elect, Nigeria should consider the option.
When Speaker Yakubu Dogara put the motion to a voice vote, the majority of the lawmakers shouted 'nay,' but the speaker ruled in favour.