The National Examinations Council (NECO) has released 2016 November /December External Senior School Certificate Examination results.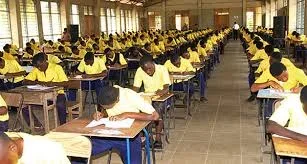 Before you proceed to check your 2016 NECO GCE result online, you have to purchase NECO result checking scratch card. Cards are available in all NECO offices.
Steps to Check 2016 NECO GCE Result.
1. Go to NECO result checking portal @
http://www.mynecoexams.com/results/default.aspx
2. Select your examination type i.e. Nov/Dec
3. Select your year of examination i.e. 2016
4. Enter the result checking scratch card PIN number in the required column
5, Enter your examination number
6, Finally, click on Check My Result button to access your 2016 NECO GCE result.