The body of Dr. Allwell Orji was on Wednesday found floating around the CMS axis of the Lagoon on Lagos Island four days after the he was reportedly jumped into the lagoon around Third Mainland Bridge.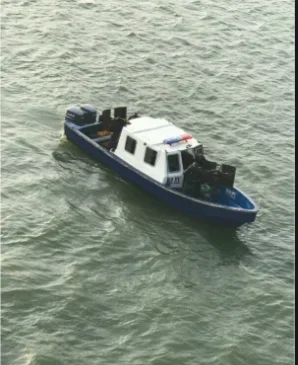 The General Manager, Lagos State Waterways Authority, LASWA, 'Bisola Kamson, said the tidal waves movement of the waterways towards the CMS axis informed the aggressive search for the body of the late doctor along the axis.
Commenting on the recovery efforts, Kamson said: "Since the recent development and tidal waves of the lagoon moves towards Elegbata, CMS axis of the Marina, we had intensified the search around that axis. That is where tidal movement moves towards. So any drop from the (Third Mainland Bridge) scene of the incident would move towards CMS Elegbata axis.
"Our monitoring teams are back from water. We had local divers who also worked in collaboration with LASWA and Marine police. You know that different people were patrolling different area in the water. The water body is so large that everyone will search everywhere.
"The family members came and were able to identified that the body that was wearing a 'chinox" trousers about one and half hours ago. It was an unfortunate incident, but Lagosians must be safety conscious at all times, even while driving on the bridge."
Also speaking General Management Agency, LASEMA, Adeshina Tiamiyu, who expressed condolence on behalf of the government to the family, assured that government would still embark on investigations into the incident
According to him, the body will be handed over to the family while investigation continues.
Tiamiyu said the state government has declared the search closed