A 38-year-old woman in India had a 40cm rolling pin pushed inside her body by her husband 'punishment for being infertile'.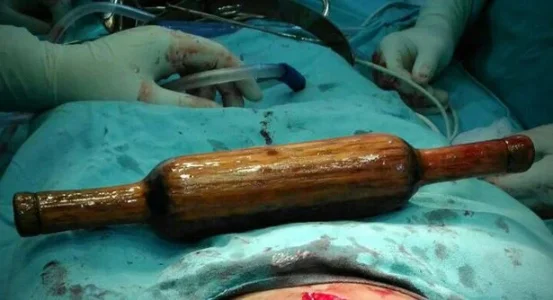 MIRROR UK reports that the woman was treated at Dr Sushila Tiwari Government Medical College Hospital, in Haldwani, Uttarakhand, in northern India. She was initially hesitant to explain how the household item was found inside of her. The woman later revealed that her husband often tortured her because she was infertile.
A team of surgeons helped remove the rolling pin from her body. Dr Kedar Singh Shahi, a general surgeon at the hospital said: "We were very shocked. We did not expect anything like this. We could only see a shadow in the X-ray as wooden materials cannot be identified.
"The internal damage she suffered was very serious and she could have died. The size of the rolling pin was around 40cm long which is a big size to be inserted into a human body."