Controversial blogger Blessing Okoro has claimed she made close to N30million after the Onye Enze controversy where she had claimed she owned his house. The Instagram influencer had taken to her platform to call out trolls who chose to bring her down rather than focus on their lives....
After the lie I got verified, I had a visible office, with 7 staffs, after the lie I met personalities, became global, made up to 30 million naira .

Be patient I invested the money the income is coming , I will do giveaways hope u benefits .

My post is not for u to believe but for u to see it . Believe in urself first leave blessing Ceo she is doing ok.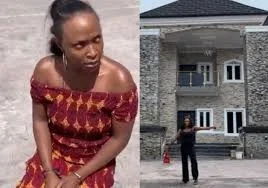 Read more via Laila's Blog –
https://ift.tt/2Thzio7
Get more
Nigeria Entertainment News
Last edited by a moderator: