President Muhammadu Buhari gave assurance to Nigerians in Germany that his administration will be unrelenting in prosecuting the anti-corruption war.
He declared that his administration will continue to "to be very hard on corruption'', in addition to encouraging more Nigerians to pay their tax.
"If you work hard and get your money we will try and see how much tax you can pay us, but to take money from government and get away with it no more,'' he said, wondering why some Nigerians chose to be wicked to their country.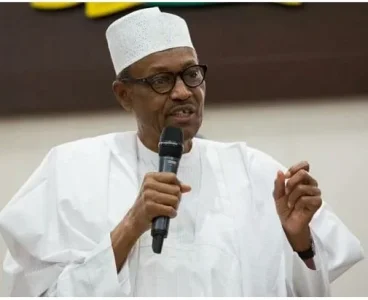 He was referring to the several trillion naira worth of oil fraud perpetrated in 2011 during the Jonathan era.
He said it was regrettable that over the years oil marketers had colluded with banks to defraud Nigeria of much needed revenue from the commodity.
"One third of the activities of the oil marketers are fraudulent, you can see how some of us Nigerians are wicked.
"They just take the money, stamp some papers without bringing the product and this fraudulent activity was between bankers and businessmen,'' he said.