The presidential candidate on the platform of KOWA in the 2015 presidential election, Remi Sonaiya has stated that she would have performed better if given the opportunity to lead the nation.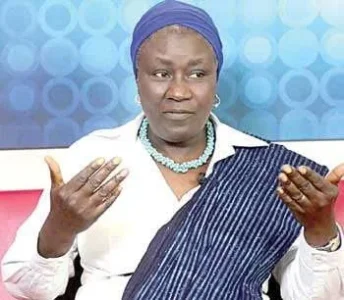 Speaking with Premium Times, the outspoken woman said she was ever ready to lead Nigeria anytime she was called upon.
Asked if she would have done anything better than the current government led by President Muhammadu Buhari, Sonaiya said, "Of course, I would have done better by God's help. For example, I would have consulted widely in selecting members of my cabinet, so that we would get the best people to manage our affairs in different sectors. Party considerations would not have been primary; the interest of the country would have been.
"And I would have gotten the cabinet in place before my inauguration, so that we would really hit the ground running. It's strange to nominate people for ministerial positions and not have them assessed by the Senate on their competence in specific areas."