The Acting Inspector-General of Police, Mr. Ibrahim Kpotum Idris, on Tuesday promised to govern the Nigeria Police by what he called internationally recognised core values of policing.
He listed the values to include integrity, accountability and compassion among others.
Idris spoke with State House correspondents shortly after he was introduced by his predecessor, Mr. Solomon Arase.
Arase retired on Tuesday with on the attainment of sixty years.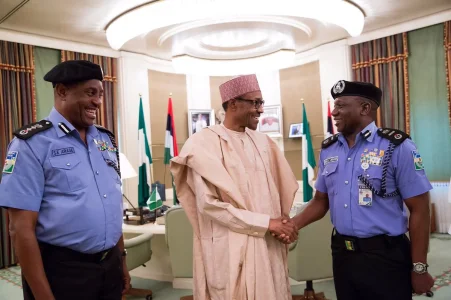 The new police boss promised to do all within his power to provide the best service to the country.
He said, "Nigerian Police is going to be governed by internationally recognised core values of policing everywhere in the world.
Arase has earlier announced Idris' appointment, saying it is in acting capacity until it is confirmed by the Police Council.
- PUNCH