Football fanaticism spiraled out of control on Sunday morning, as a 34-year-old Nigerian was stabbed to death by his fellow countryman after a heated argument about who is better player between Cristiano Ronaldo or Lionel Messi.
Police Inspector Kiran Kabadi in India told AFP an offence of murder had been registered against Michael Chukwuma, 21, over the death of 34-year-old Obina Durumchukwu on Sunday in the northern Mumbai suburb of Nallasopara.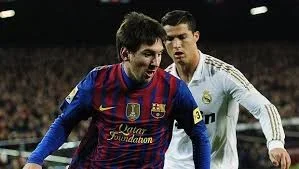 The flat owner woke up due to the commotion and found Michael lying in a pool of blood. He called the police and the hospital, but it was too late. The Tulinj police arrived at the spot, arrested Nwabu and sent the body for postmortem.
"The fight which started from football debate ended up with a murder. We have arrested the accused under sections 302(murder) and 34(common intent) of the Indian Penal Code. We will produce the duo at Vasai court on Monday," Kiran Kabadi, police inspector, Tulinj police station told DNA.