The crises arising from the scarcity and subsequent high cost of kerosene has reached an alarming rate in Nigeria.
The Price of kerosene has hit the roof where a litre goes for as high as 400 naira in some states despite Nigerian National Petroleum Corporation, NNPC, pegging the price at N150 per litre.
According to the National Bureau of Statistics (NBS), the average price of kerosene rose from N328 per lire in November 2016.
Here is the new prices of Kerosene across states in Nigeria as at January 12, 2017 as compiled by Nigerian Bulletin.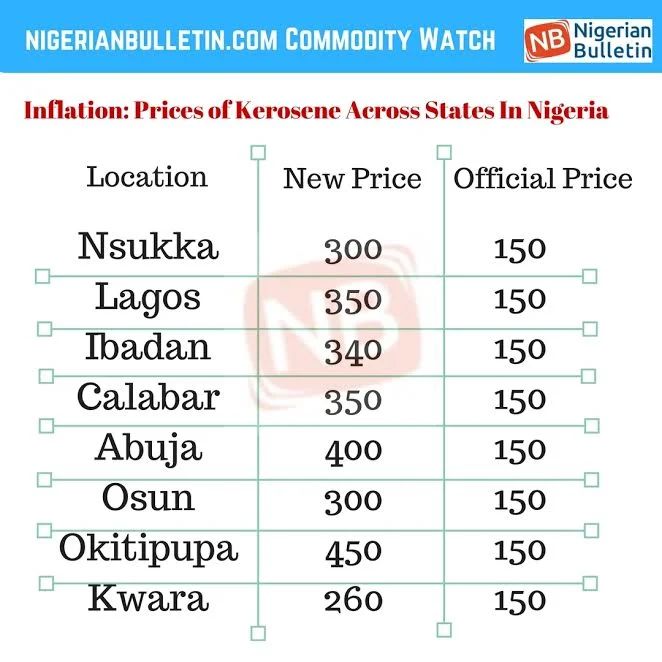 However, the Nigerian National Petroleum Corporation, NNPC on Sunday blamed oil marketers in the country for the excruciating scarcity of kerosene and Liquefied Petroleum Gas, LPG, also known as cooking gas.
TRENDING: INFLATION: New Prices Of Cooking Gas In Nigeria
Last edited by a moderator: