So few days ago, news broke that popular Nigerian blogger and media mogul, Linda Ikeji is engaged
.
It was even reported that she got engaged to her former boyfriend, Big Sam of BroadwayTV.
042EXPRESS has learnt that, Linda is actually engaged but not to Big Sam, but this handsome man here.
Linda's sister Sandra Ikeji has leaked the supposed secret on instagram, revealing how handsome her in-law is.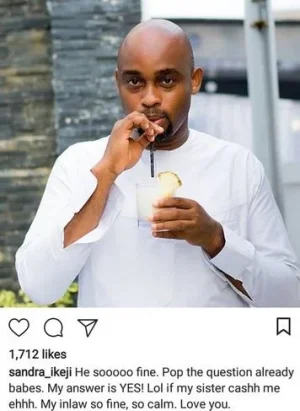 READ MORE HERE