Teebillz is currently ranting on his Instagram page about his wifey, Tiwa Salvage.
Teebillz said: " I remeber the day I met you at Timaya's co very and you introduced your self to me, I decided to listen to your music. I invited you to my office in down town LA and for od only knows the reason the first day I kissed you and said you will be my wife".
"God know I tried, I have been mentally tortured by my woman", he said.
IT IS TIME TO SAY GOODBYE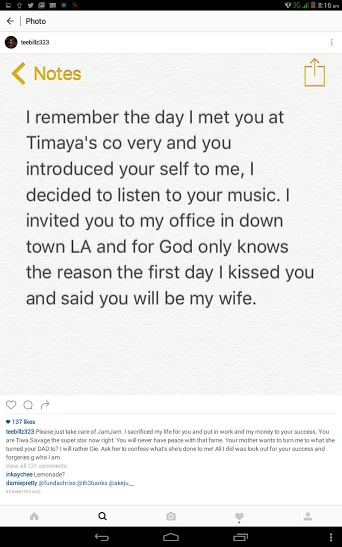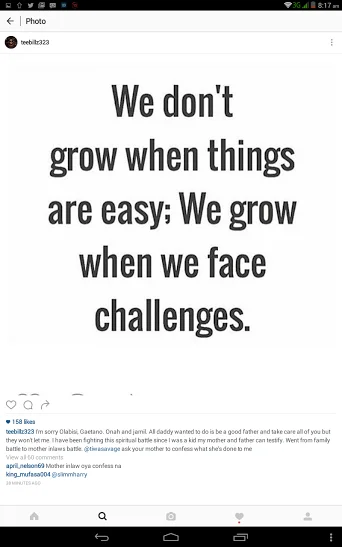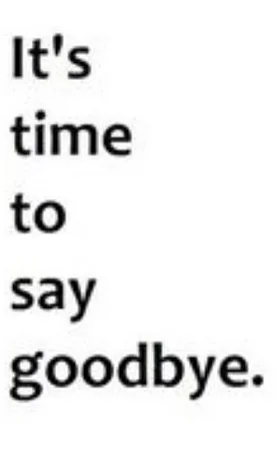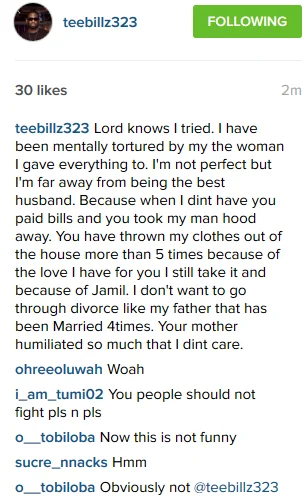 Last edited: