MAVIN Newcomer Iyanya may have signed a deal with Jay Z's Roc Nation.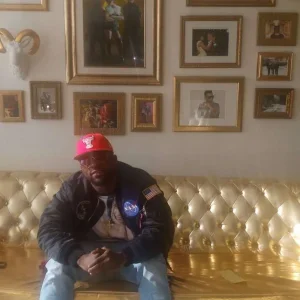 LIB reports that Iyanya who was pictured in the Roc Nation office in New York couldn't be reached for comments, but his management in Nigeria, The Temple Management Company issued a statement on the development.
''TMC and Mavin Records are focused on building bridges globally for the benefit of our talents. Both Companies' primary objective is to continually maximise the opportunities in the African continent as well as explore and develop new frontiers across the globe. Strategic international partnerships are key in achieving these objectives aimed at raising the profile of Mavin's talents and our other talents. As the world is a global village, we are positioned as global players in the industry in bridging all divides globally. We will provide a detailed press release in due course'.