It is exactly two years ago today, 28 March that Nigerians headed to the polls and decided with their thumbs on who will steer the affairs of the country till 2019. The Presidential race was stiff between General Muhammadu Buhari, a muslim from the North, and former military dictator, and Goodluck Jonathan, a Christian from the South, and then 'incumbent' president.
Nigerians were faced with the options of either voting in Buhari's 'Change' mantra or continue with the Goodluck Jonathan's 'Transformation agenda'. Nigerians voted 'Change' that welcomed Muhammadu Buhari of the All Progressives Congress, after his fourth shot at the Presidency.
2 years down the line of President Buhari administration, a lot can be said to have been done, but not so much that the populace could feel.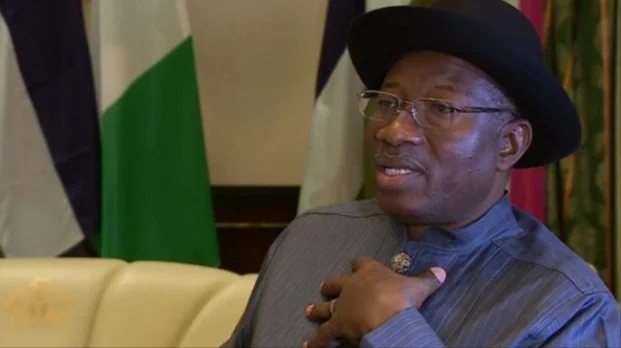 In an interview with
TheCable,
Goodluck Jonathan in 2015 – few days to the election, the incumbent president at the time, said General Buhari of the APC was overrated.
In his words, "I am not underrating APC, but I think they are grossly overrated. We shall meet on the field. That is where we will test our true strengths. We are fully ready. You will soon see,"
"You see, it is God that made me president. If God says I will be re-elected, there is nothing anybody can do to stop me. All the plots against me will fail.
"All the lies will crumble. All the hate messages will amount to nothing. God put me here and if he says it is time to go, he knows best. If He says I will do a second term, no amount of lies can unseat me."
Goodluck Jonathan, was during the interview asked if he is not worried about the confidence of Buhari's supporters.
He said: I don't think Nigerians will make the mistake of voting for Buhari. Gen. Buhari, with due respect, is not the right option for Nigeria at this time. It is a gamble that is not worth taking. I may not be perfect as nobody is perfect. But I believe that come Saturday, the majority of Nigerian voters will choose me as the best candidate to lead the nation forward