Here are ten (10) things you didn't know about him.
1. Kofi A. Annan was the 7th Secretary-General of the United Nations.
2. Kofi Annan joined the UN system in 1962 as an administrative and budget officer with the World Health Organization in Geneva.
3. He's the founder and chair of the Kofi Annan Foundation.
4. In 2001, he and the United Nations were jointly awarded the Nobel Prize for Peace. Kofi Annan was praised for being "pre-eminent in bringing new life to the organization." (Norwegian Nobel Committee, October 2001)
5. He was the UN–Arab League Joint Special Envoy for Syria, mandated to seek a resolution to the conflict there, from February to August 2012.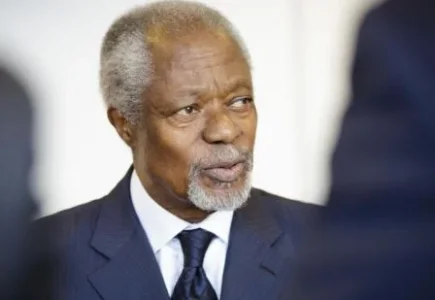 READ MORE HERE