The organized labour in collaboration with the civil society organizations embarked on a peaceful protest against the 45 per cent hike in electricity tariffs as hordes of protesting workers grounded business activities in Abuja on Monday.
Kicking off the peaceful demonstration from the Labour House at the Central Business Area, the Nigeria Labour Congress, NLC, Trade Union Congress, TUC, and several other groups first had a whistle stop at the Abuja Electricity Distribution Company, AEDC, located at Wuse Zone 4.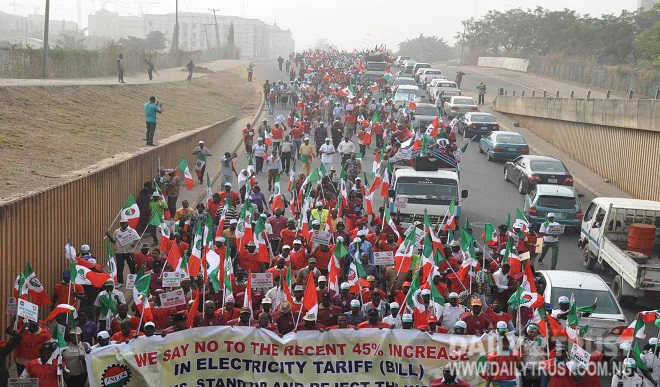 They bore placards with various inscriptions such as ; "Don't increase electricity Tariff," "Stop estimated billing," "NERC and DISCOS obey court order, "Give us prepaid meters "We need light not darkness," "We cannot pay more for darkness. "
While addressing the crowd, the President of the NLC, Ayuba Wabba stated that the time of taking people for granted is over, that billing all over the world is based on what you consume. He maintained that there must be a stop to the impunity as the regulatory agency is expected to protect the interest of consumers.
See photos: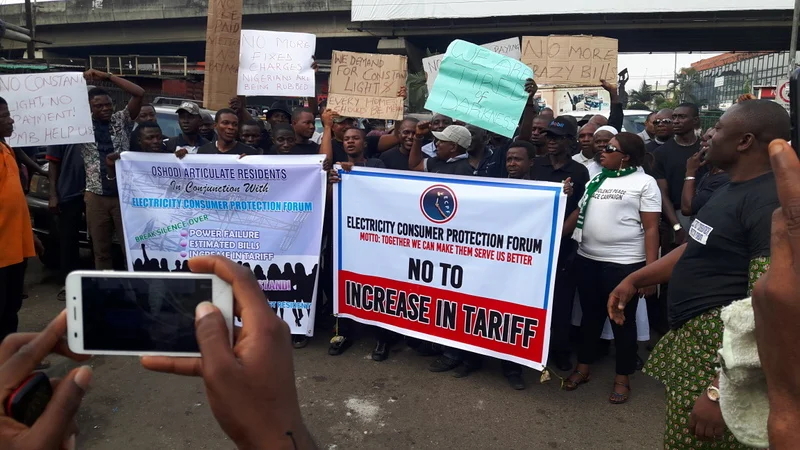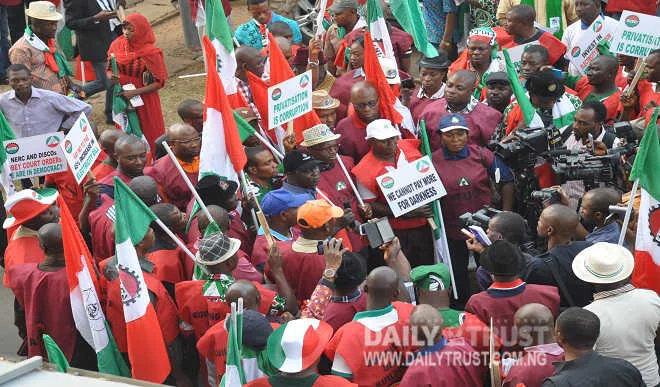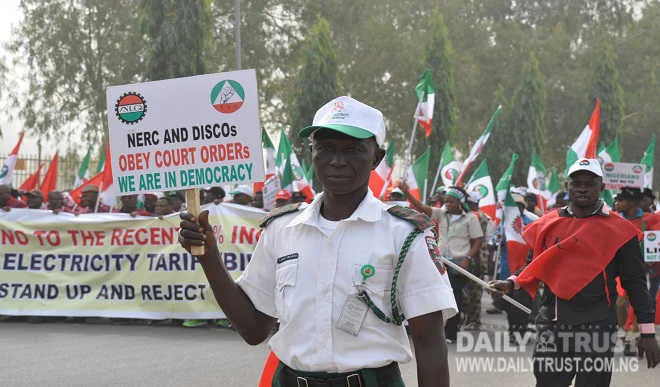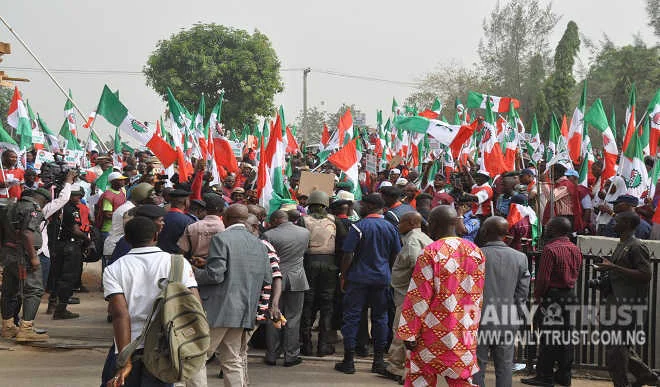 photocredit:
DailyTrust