A 13-year-old boy has told the police in Lagos that he joined armed robbery in order to survive. The boy, name withheld, said although his parents were still alive, they were not interested in his welfare.
He explained that he and about 40 other boys of his age used to sleep in various shops at Idumota Market at night.
According to New Teegraph, the teenager was arrested by traders at Idumota Market, Lagos Island while attempting to steal customers' money and handsets.
The boy would have been lynched but for the quick intervention of the Lagos State Traffic Management Authority (LASTMA) officials. Some traders described the suspect as terror of the night.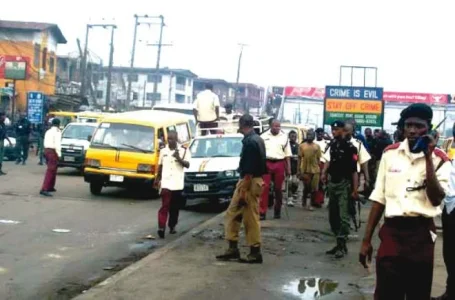 About 40 children sleep with me in shops at night. We wake early to leave the shops before people start coming for business.
"Last year, while I was playing football with other children, some guys from Jankara area called me and gave me a gun. They said I should keep the gun for them", he said.
Read More