Ikeja Electric company has announced the implementation of its new cost reflective tariff, effective 1st February, 2016.
This is in line with the Multi Year Tariff Order (MYTO 2.1) as approved by the Nigerian Electricity Regulatory Commission (NERC), in line with NERC's mandate of fair dealings in all its regulatory interventions.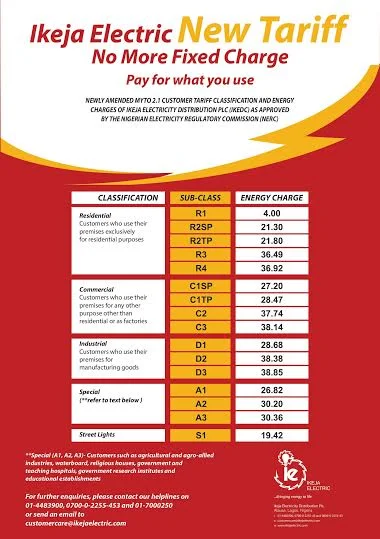 The fixed charge has been removed as mandated by NERC. This means that Ikeja Electric's customers' monthly bill will no longer have the fixed charge starting from the 1st of February, 2016.
Read Details
HERE