Nigeria's Federal Government has clearly spelt out the irresistible benefits that await whistleblowers as it also pledges protection for them, as there are some controversies that some whistle blowers have been victimized.
The Minister of Information and Culture, Alhaji Lai Mohammed, said any whistle-blower whose information leads to the recovery of up to 1 billion Naira will receive 5 per cent of the amount.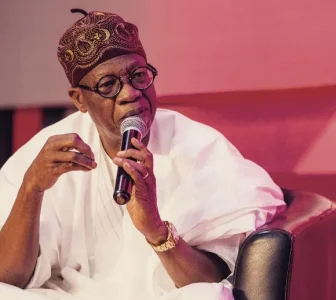 "For those who may have suffered any backlash as a result of the information they provide, their cases will be reviewed and appropriate mitigating actions taken"
"Whistle-blowers have nothing to fear, because the committee has put in place the necessary measures to safeguard those who give useful information. As a matter of fact, whistle-blowers have everything to gain and nothing to lose," he said.
How much you can make by being a whistleblower:
Recovery of up to 1 billion Naira will receive 5% of the amount;


The reward for any amount between 1 and 5 billion Naira will be 5% for the first 1 billion Naira and 4% of the remaining 4 billion Naira


And then for any whistleblowing amount of over 5 billion Naira will attract 2.5% reward.


For example, if a whistle-blower provides information leading to the recovery of 10 billion Naira, he or she will receive 5% of the first 1 billion Naira, 4% of the next 4 billion Naira and 2.5% of the remaining 5 billion Naira.