As the Nigerian Air Force (NAF) expressed sadness over the accidental air strike by its fighter jet in an Internal Displaced Persons (IDPs) camp in Rann, Borno state leading to the death of about 53 people with 120 injured, Nigeria's Minister of Information, Lai Mohammed has spoken on the accident.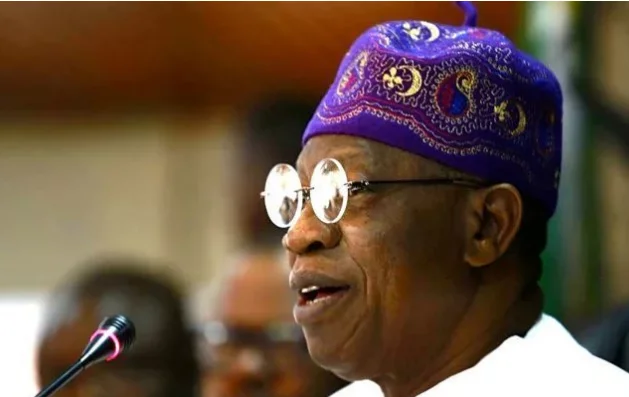 In a statement in Abuja on Wednesday, January 18, the minister sent his condolences to the families of those who died in the unfortunate bombing and prays for quick recovery for the injured.
Alhaji Mohammed further said the accidental bombing is not a true reflection of the level of professionalism that he witnessed during his recent visit to the North-east.
''One of the things we went away with after spending some two days at the Tactical Air Command in Yola is the strict adherence to operational guidelines and the high level of professionalism of the officers and men, especially the young pilots who fly high-risk missions day and night.
''Among others, we witnessed pre- and post-mission briefings for the pilots, the high attention paid to details, especially concerning emergencies and weather, and the evacuation plan in case of accidents.
'We heard that on several occasions during their sorties, fighter pilots have had to hold their fire after observing the movement of women and children in Sambisa. We also witnessed the same careful disposition when we flew to Sambisa with the pilots.
''It therefore came to me as a rude shock to learn, a few hours after leaving Yola, that one of the fighter jets has accidentally bombed civilians, including aid workers,'' he said.