Liberian president Ellen Johnson Sirleaf, has ordered a 60-day ban on foreign travel for government officials, to curb the country's depleted foreign currency reserves.
The presidents office in a statement over the weekend said the measure applies to all ministers and head of government bodies, their deputies and assistants.
The statement further stated exceptions will only be granted by the president following a one-on-one meeting with the official requesting travel, and "if its is determined that such travel is of utmost imperative in the national interest."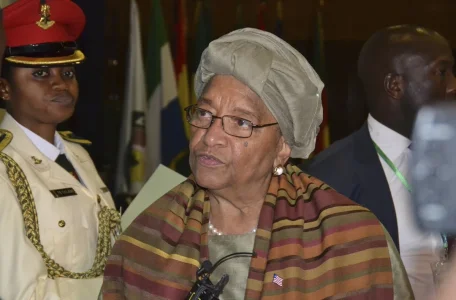 It also deplored an "alarming situation of capital flight," but critics say officials aligned to the president are responsible because they routinely send huge sums overseas.
The west African economy has been hard hit by the Ebola epidemic and the global slump in commodities prices.