This list of famous prophets includes photos, bios, and other information, when available. Who are the top prophets in the world?
This includes the most prominent prophets, living and dead - great prophets from the modern day and in history.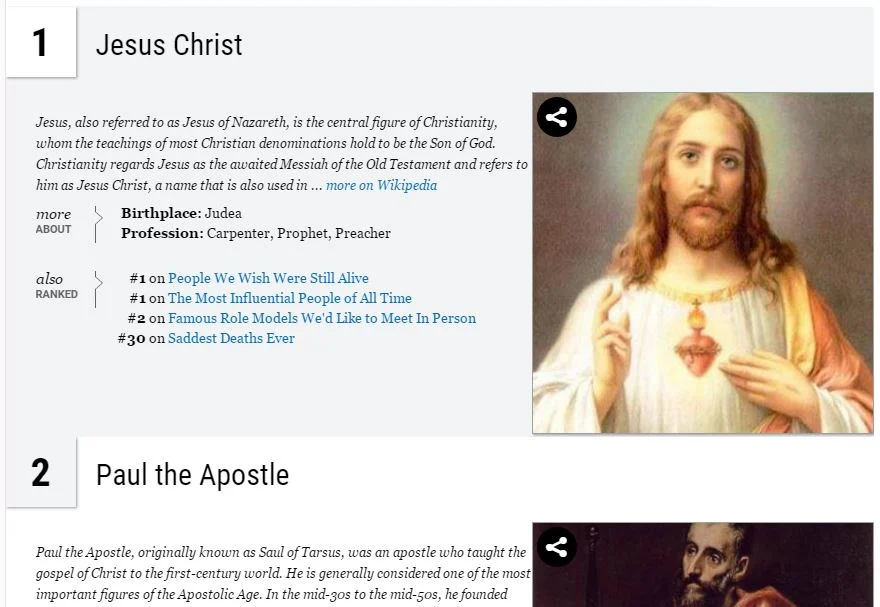 Ranker.com, an online spiritual website prepared list of notable prophets which is ordered by their level of prominence, and can be sorted for various bits of information, such as where these historic prophets were born and what their nationality is. The names of prophets on this belong to people from different countries, but what they all have in common is that they're all renowned prophets.
The list are:
Jesus Christ


Paul


Mohammed


Moses


Noah


Abraham


John the Baptist


Zecharia


Jacob


Mirza Ghulam Ahmad


Gordon B. Hinckley


Miriam


David


Thomas S. Monson


T.B Joshua


Jeffrey Lundgren


Phinehas


Daniel


Ezekiel


Barnabas
Pastor T.B Joshua is No. 15 on the list of most famous prophets of all time.
YOU CAN READ MORE ABOUT THEM AND OTHER Prophets on the LIST