As Workers' day gets closer and labour union and associations are preparing to celebrate the May Day, reports say no fewer than 12 states are still owing their workers a backlog of salaries and allowances, despite double bailout funds from the Federal Government, with Kogi State owing as many as 15 months.
Vanguard investigations came as Organised Labour accused the Federal Government of owing civil servants a whopping N290 billion promotion arrears, lamenting that all efforts at making the government pay had not yielded any positive result.
Giving an overview of the salary situations across the states, Secretary-General of Association of Senior Civil Servants of Nigeria, ASCSN, Bashir Alade Lawal, told Vanguard that some states were still defaulting in payment, in spite of the huge bailout received from the Federal Government.
Here are list of states owing salaries:
1. Osun 12 months;
2. Kwara, 11 months
3. Bayelsa, 7 months
4. Ondo, 7 months
5. Ekiti, 6 months
6. Oyo, 6 months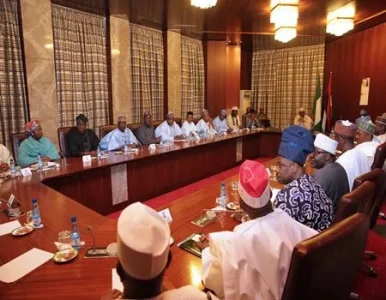 Others are:
Benue State, 4 months;
Nasarawa State, 2;
Abia, 2;
Imo, 2; as well as several months of unpaid allowances and
Ogun State - owes over six months of unremitted deductions from workers' salaries for cooperatives, union dues, among others.