Lagos is already Nigeria's largest city, but it's still growing and fast.
The population of Lagos is predicted to increase by an astonishing 77 people every hour between 2010 and 2030, according to United Nations data, making it the fastest-growing city in Africa.
Strong economic growth, led by an oil boom, has driven the rural poor towards the city, and the population surge is also being driven by high birth rates and the return of Nigerians living abroad.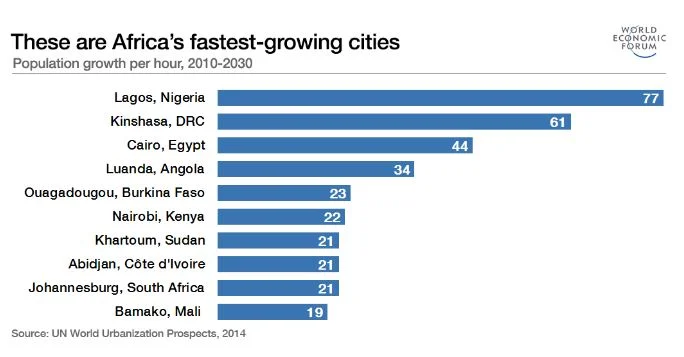 Source:
WEF