The Baale of Shangisha in Magodo, Lagos, Chief Mutiu Ogundare, on Wednesday, was abducted by three men along Center for Management Development (CMD) Road, Ikosi-Isheri Local Council Development Area (LCDA).
The Baale was said to have received a phone call from alleged developers, who had indicated interest in a landed property within his domain.
The callers told the Baale where to meet them, prompting Ogundare to drive to the address with one of his brothers.
On arriving the location, the three men appealed to the Baale and his brother to join them in their White Toyota Venza so that they could go see the land.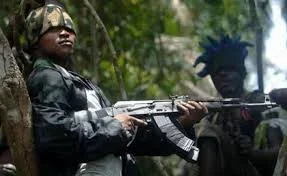 On their way, it was gathered that the Baale's brother noticed one of the men had a gun on him and he raised alarm.
And the suspected kidnapper pushed the baale's brother out of the vehicle and sped off with the Baale.
After reporting the matter to the police, the command's spokesman, Olarinde Famous-Cole, an Assistant Superintendent of Police (ASP) said it was not a kidnap.
He said there has been protracted dispute between Ogundare, one Shittu Lawal and another person.