The Presidential Advisory Committee Against Corruption has advised President Muhammadu Buhari not to remove the acting Chairman of the Economic and Financial Crimes Commission, Mr. Ibrahim Magu, whose confirmation was rejected by the Senate on Wednesday.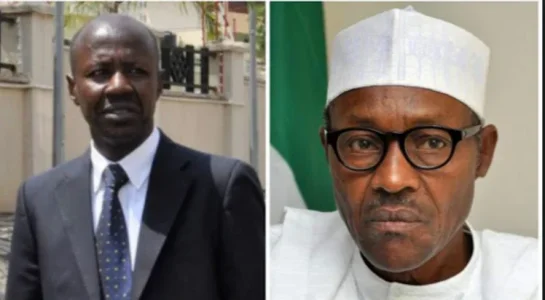 The committee further stated that Magu could continue in acting capacity indefinitely.
It was learnt that the committee had resolved to communicate its resolution to the President in writing.
The Chairman of the PACAC, Prof. Itse Sagay (SAN), told Punch that the resolution was unanimous and that members were of the view that removing Magu would negatively affect the war against corruption.
He said, "I had a telephone conference with all members of the Presidential Advisory Committee Against Corruption and we unanimously agreed that Magu is the best candidate in this country for that position and that he should continue acting indefinitely until he is confirmed and there should be no change whatsoever; otherwise, there will be a major setback in the fight against corruption.
"We observed that those who do not want him are those who are opposed to the fight against corruption. So, we are 100 per cent behind him."
Meanwhile, the Presidency, on Thursday, said it would not respond to the rejection of the nomination of Magu until it received a formal communication from the Senate on the development.