Popular Nigerian Lawyer Femi Falana said, senators under investigation by the EFCC ought not to have participated in the screening of Magu.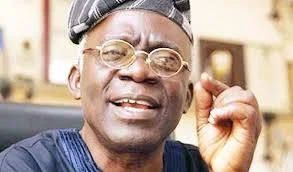 ''The rejection of the nomination of Mr Ibrahim Magu as the chairman of the Economic and Financial Crimes Commission (EFCC) this afternoon by the senate on the basis of a security report compiled by the State Security Service is the height of official ridicule of the office of the president.
"It is high time the State Security Service was restrained by President Buhari from sabotaging the fight against corruption by the federal government.
"With respect to the senate the confirmation hearing hurriedly conducted today is illegal in every material particular. The participation of many senators who are either under investigation or being prosecuted by the EFCC has vitiated the entire proceedings of the senate on ground of conflict of interest.
"It is also a contravention of the rules of the senate which stipulates that matters which are sub judice shall not be discussed by the senate."