The Chairman Presidential Advisory Committee Against Corruption, Prof. Itse Sagay (SAN), has called on President Muhammadu Buhari to
order the immediate probe of Attorney General of the Federation, AGF, Abubakar Malami
.
Sagay said Malami's role in the return of former Chairman of the Presidential Task Team on Pension Reforms, Abdulrasheed Maina, was disappointing.
"As the attorney general, you met a fugitive who is wanted for a very heinous crime of depriving thousands of elderly people of their rights.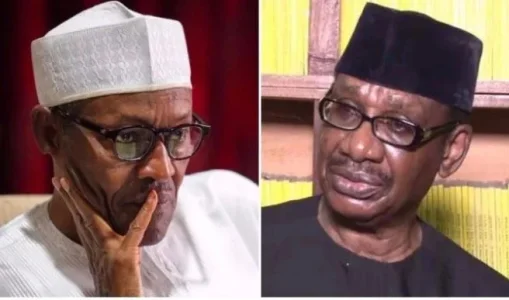 "You don't, for any reason, go to hold discussions with such a person".
"Your job should be to extradite and try him. He compromised himself by meeting with him.
"He says he didn't write any letter regarding the reinstatement of Maina but the letter emanated from his ministry. So, let the President investigate the attorney general."
Sagay, however, agreed with Malami that the Senate was being overzealous by probing his role in the Maina scandal.