A Senior Magistrates' Court in Iyaganku area of Ibadan, Oyo State, on Thursday, sentenced a 19-year-old man, Sunday Jimoh, to six months in prison for biting a woman on the breast.
Jimoh was arraigned on a one-count charge of unlawful assault of a woman.
The prosecutor, Corporal Kola Olaiya, told the court that Jimoh assaulted one woman, Meseheno Asukwo, by biting her right breast and face.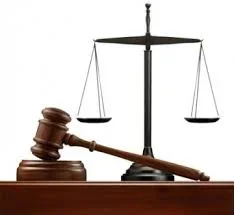 The convict was asked by the court if he understood the charge as read from the First Information Report and he answered in the affirmative, then Mrs Munirat Giwa-Babalola, the Senior Magistrate, who did not give the convict an option of fine, said Jimoh was found guilty of the offence and should serve his sentence with hard labour.
He said that the convict, of no fixed address went to a brothel on October 21 at about 8.00 p.m. in Ekotedo, Ibadan, to patronise Meseheno.
He added that "after having sex with Meseheno, trouble ensued because Jimoh refused to pay for the service rendered and, in the process, the convict bit the complainant on the right breast and on the face."
According to the prosecutor, the offence is against the provisions of Section 355 of the Criminal Code, Cap 38, Vol. II, Laws of Oyo State 2000.
Source:
Tribune