Mr. Joachim Iroko, the man who reportedly named his dog "Buhari" appeared before a Magistrate's Court of Ogun State, today.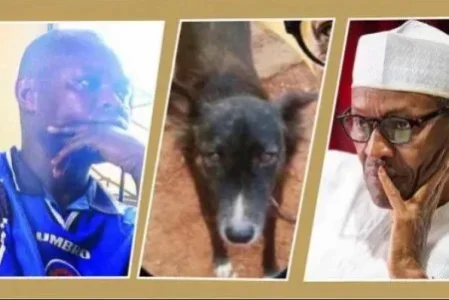 READ:
Buhari: Why We Charged Iroko to Court- Police Issues Statement
However, proceedings in the case of COP v. Iroko at the Magistrate's Court of Ogun State could not proceed on Thursday 18th January 2017 owing to the unavailability of presiding Magistrate, P. J. Ojikutu who was said to be attending a screening exercise.
The case has been adjourned to the 20th March 2017. Mr Iroko was represented in court by Adeola Samuel Opeyemi, Esq, Tosin Adesioye, Esq. and Inibehe Effiong.