An Abuja- bound Medview Airlines Boeing aircraft with several passengers on board made an emergency return to the Murtala Muhammed Airport, Ikeja, Lagos, after the aircraft developed technical problem mid air on Thursday.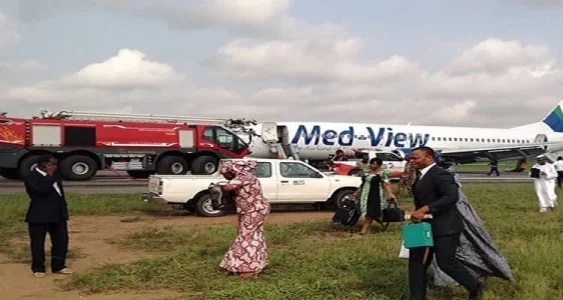 An aviation source said the development prompted the pilot to brief the passengers on board before initiating the safety procedure of returning to the aerodrome of take - off otherwise known in aviation par lance as air return.
The technical hitch, a pressurization problem affected the aircraft's cooling system as gathered by The Nation.
The Managing Director of Medview , Alhaji Muneer Bankole, confirmed the incident, that the crew members took the professional decision to return the plane to Lagos rather than continuing with the flight.