MFM FC striker, Sikiru Olatubosun thunderous goal against Rangers international has been shortlisted for the CNN Goal of the week Award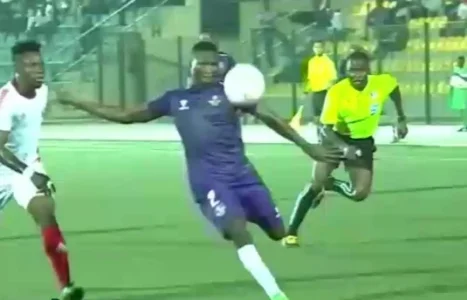 Sikiru's nomination is noteworthy as no goal from the Nigeria Professional Football League have been ever shortlisted for this coveted honour.
Olatubosun got heads turning when he marvelled with his superb strike against Enugu Rangers on Friday night at the Agege Stadium.
A nice backheel flick from MFM FC player puts the ball comfortable on his Olatunbosun comfortable feet, he wastes no time and gives it a chance to bounce once before flicking it over Rangers defender and afterwards rifling a long-run volley into the back of the net.
Vote for the goal here:
https://twitter.com/CNNFC
See video of the goal below: