Microsoft on Wednesday announced the appointment of Mr Samer Abu Ltaif as the president of its Middle East and Africa (MEA) region.
This was in a statement released through the Quandrant MSLGROUP, the Public Relations outfit that handles Microsoft's media affairs.
"Abu Ltaif, who joined Microsoft in 2004, has held many senior roles within the organization, including regional director for enterprise and partner group across MEA; most recently, he was the regional general manager of Microsoft Gulf.
"During his tenure, he led landmark Microsoft initiatives aimed at empowering governments and citizens through innovation, revolutionising education, stimulating SME growth and entrepreneurship, all to enhance the region's global competitiveness and modernisation.
"Abu Ltaif played a key role in growing Microsoft's presence in the Gulf and developing the company's ecosystem of over 1,400 channel partners," it said.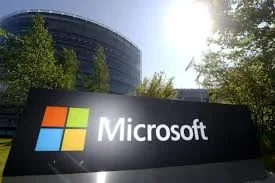 He took over the reins from Microsoft Corporate Vice President, Ali Faramawy, who had headed the region for thirteen years.
"Faramawy, in turn, takes on a newly-announced global role as the head of the Emerging Markets Digital Transformation Organisation, which has been established within Microsoft.
"The new organisation will focus primarily on building the capability in emerging markets to drive the adoption of cloud technologies and contribute to sustainable growth.
"Innovation, agility, strategic partnerships, modern business models and building cloud skills for Microsoft partners, will be the core focus of this team," it added.