SAHARA RPORTERS has reported fresh findings on President Muhammadu Buhari's health.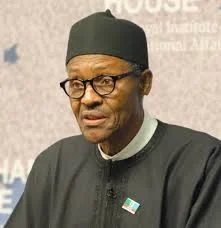 The media house which earlier reported that the President was battling Prostrate cancer has further revealed that the President is also battling Crohn's disease,a medical condition that has affected his digestive system.
According to a source, President Buhari had had parts of his colon removed in 2013 and also had another operation to have hemorrhoids, swollen veins near the human rectum, removed in 2016 in London during one of his secret trips to seek urgent medical treatment.
Crohn's disease is an inflammatory bowel disease (IBD) that causes inflammation of the lining of the digestive tract, leading to abdominal pain, severe diarrhea, fatigue, weight loss and malnutrition.