MTN Business has launched a new SME-tailored solution called MTN SME Value Pack.
An MTN Execeutive, Amina Oyagbola said: "This new solution is an unbeatable choice for smart businesses. It is specially designed to make a huge difference in the way SMEs work. With this solution, growing businesses will have easy and convenient access to all the necessary tools they need to succeed. This also reaffirms our commitment towards SMEs and our recognition of the critical role they play in every economy both in development and job creation."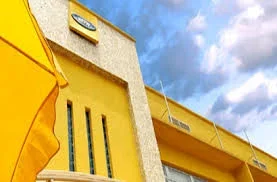 Speaking further, Oyagbola noted that MTN SME Value Pack is in consonance with the MTN vision of leading the delivery of a bold, new digital world to its customers, of which SMEs are an integral part.
Onyinye Ikenna-Emeka, General Manager Enterprise Marketing, MTN Nigeria, also lauded the benefits of MTN SME Value Pack, saying, "We believe that this solution will help SMEs achieve greater productivity easily, while enhancing their business profile. MTN SME Value Pack, which can be purchased at any MTN store, comes in two bundle options from which SMEs can conveniently choose, with the assurance of getting real value."