Nigeria naira on Monday appreciated to 498 from 500 its closed on Friday at the parallel market, amidst increase in the foreign reserve.
Nigeria's forex exchange reserves have gained more than $2bn in 2017, rising to $28.2bn on February 2.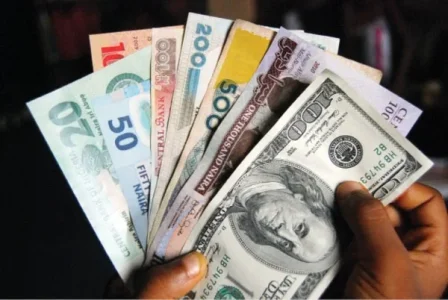 The currency remained stable against the pound and euro at the same market at 616 and 530 respectively.
It also remained stable at the Bureau De Change segment of the market exchanging at N399/dollar, while the pound sterling and euro closed at N617 and N527, respectively, the News Agency of Nigeria reported.
At the interbank window which has been pegged heavily exchanging at N305.25 to a dollar.