The Nigerian naira on Thursday extended gain above 2 per cent against the United States dollar at parallel market, few days after the Central Bank of Nigeria relax country's forex policy.
The currency started the day at N505 and appreciated to N495 as more and more people troop to the market to sell their foreign currency at higher rate.
It also appreciated against pound sterling and euro to 600 from 620 and 510 from 520 respectively, according to data gathered from the Abokifx market spot.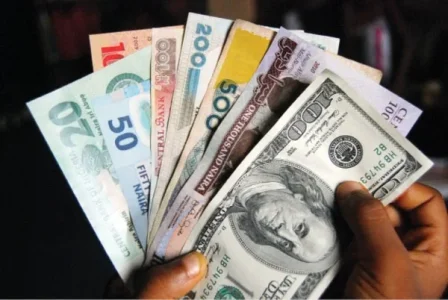 The Central Bank of Nigeria (CBN) auctioned $230 million in forward contracts on the official market on Thursday after selling $370 million this week to boost dollar liquidity and help narrow the gap between the official and black market rates, traders said.
The bank also sold $1.5 million on the spot market to help keep interbank rates at 305.50 per dollar.
Traders are still skeptical if the naira momentum would last.