The naira weakened further against the dollar at the parallel market on Monday, exchanging at N357 for a dollar as against N350 it traded on Friday.
But maintained stability with the pounds sterling and euro, trading at N505 and N397 to each of them, respectively.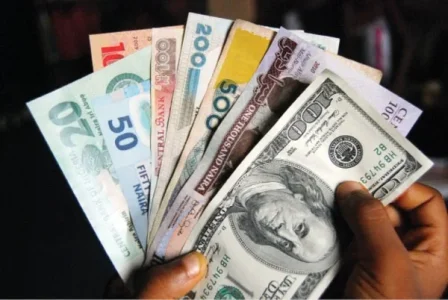 Meanwhile, pending the release of modalities for the operation of the proposed flexible exchange rate, the official rate remained at N197 to a dollar.
Traders at the market decried the delay in the release of modalities as proposed by the Central Bank of Nigeria (CBN).