Former First Lady Nancy Reagan died Sunday at age 94. the Ronald Reagan Presidential Foundation and Library confirmed the death.
The cause of death was congestive heart failure, said a spokeswoman for the Reagan presidential library. She died at her Los Angeles home.
"She is once again with the man she loved," her stepson Michael Reagan wrote on Twitter.
Reagan became one of the most influential first ladies in U.S. history during her Republican husband's presidency from 1981 to 1989.
Her husband, who affectionately called her "Mommy" while she called him "Ronnie," died in 2004 after a long struggle with Alzheimer's, the progressive brain disorder that destroys memory.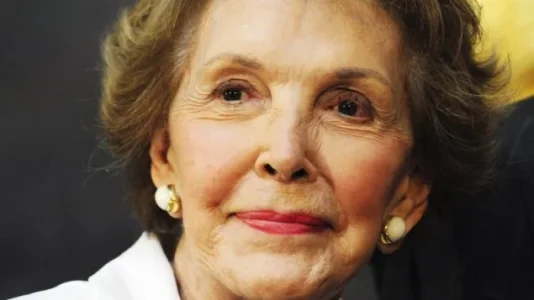 The former actress married Ronald Reagan in 1952. The couple had two children together. The 40th U.S. president died in 2004 at age 93.