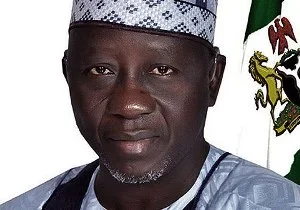 A lawmaker in Nasarawa State House of Assembly, Alhaji Othman Bala, has appealed to members not to impeach Gov. Umaru Al-Makura, in the interest of the state.
Bala (APC, Keffi-East) said in Lafia on Friday that lawmakers should put the interest of the state above other considerations.
``The lawmakers love the state and will do all within their power to ensure peace and development of the state.
``It is on the basis of that love that I appeal to my colleagues to sheath their swords in order to move the state forward.
``No one is perfect, we should forgive some of the lapses noticed with the governor with the belief that he will learn from it in the overall interest of the state,'' Bala said.
He emphasised the need for the members to make sacrifice, saying: ``there should be no winner or loser under the circumstance but the interest of the state should be paramount''.
The News Agency of Nigeria (NAN) reports that the assembly on Monday resolved to serve an impeachment notice on the governor for alleged gross misconduct.
The news of the impeachment notice, however, led to protest across the state.