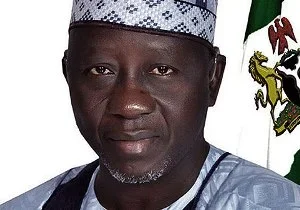 About 15 of the 24 members of the Nasarawa State House of Assembly (NSHA), have reportedly sneaked into Lafia, the state capital during the early hours of today, and headed straight to the assembly complex along Shendam Road where they are currently holding a secret session.
The members reached Lafia under heavy security of truckloads of armed policemen and soldiers, Daily Trust learnt.
Daily Trust learnt the members, who completed the remaining night, holed up in the office of the speaker after they arrived there by about5:50am, after the morning Muslim prayers, are holding an Executive Session in the same office, to lead to the plenary session soon.
But the members – all of them of the PDP, did not notify their APC colleagues, namely (Tanko Adamu Maikatako (PDP, Lafia Central), who is also the House Minority Leader, as well as Ibrahim Bala (APC, Keffi-West), and Othman Bala Adam (APC, Keffi-East), Daily Trust learnt further. Sources said the three members got wind of the secret plan, and forced themselves into the assembly complex before the sitting commenced, but they were denied access to the ongoing Executive Session.
Click here to read more
Source: Daily Trust