Today, Thursday 9 June, 2016, makes it exactly a year President Mohammadu Buhari inaugurated the 8th House of Representatives. The speaker, house of representatives, Yakubu Dogara emerged victorious after a keen contest with Femi Gbajabiamila. How did it happen?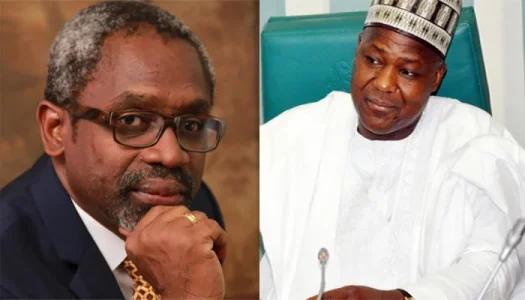 ----
Recall that against expectations of some bookmakers, the House of Representatives opted to pick Yakubu Dogara representing Bogoro/Dass/Tafawa Balewa federal constituency of Bauchi state on June 9, 2015 as the Speaker. Erstwhile Clerk of the National Assembly, Mr. Salisu Maikasuwa had declared Dogara winner after scoring 182 votes to defeat his closest rival, Femi Gbajabiamila from Surulere federal constituency of Lagos State who got 174 votes in the keenly contested race for the Speakership. Two votes were voided.
At exactly 4.40 pm, the Clerk administered the Oath of Office on Dogara, flanked by one of his ardent supporters, Mr. Abdulmumuni Jibrin from Kano State, who served as his returning officer for the election. The brand new Speaker then took his exalted seat and exchanged handshake as many of his supporters who came up to the podium, including Nnena Elendu Ukeje, a PDP member from Abia State. Block votes from the 140 PDP members of the House coupled with split votes from among the APC's 213 members in the House was all that sealed the fate of Gbajabiamila who controversially emerged as the preferred candidate of the ruling All progressive congress ( APC).
Dogara's personally endorsed Deputy Speakership candidate, Lasun Yusuf from Osun State also emerged with 203 votes against his rival, Tahir Monguno from Borno State, who polled 153 out of the total votes of 358 cast. Monguno was incidentally, the 'running mate' of Gbajabiamila in the leadership battles of the House. The outcome of the poll conducted peacefully sent shock waves into the camp of Gbajabiamila whose members were left to ponder over what must have suddenly swung support to Dogara who, until the emergence of Bukola Saraki as Senate President hours earlier, had been the underdog candidate
However, in the spirit of sportsmanship, Gbajabiamila walked up to embrace Dogara in what turned out to be only a symbolic gesture: Dogara's emergence had left deep scars on the psyche of the APC bigwigs who promoted the Lagos Rep for the top position and the battle would shortly continue on other fronts.
Culled from:
OrderPaper